PLEASE FOLLOW ALL INSTRUCTIONS CAREFULLY!
When you purchase a Transparent Series Battery Pack, the following is included:
(1) Battery Pack
(1) Modular BMS
(1) Charge Port
(1) Charger
(1) AC Cable
(4) Heat Shrink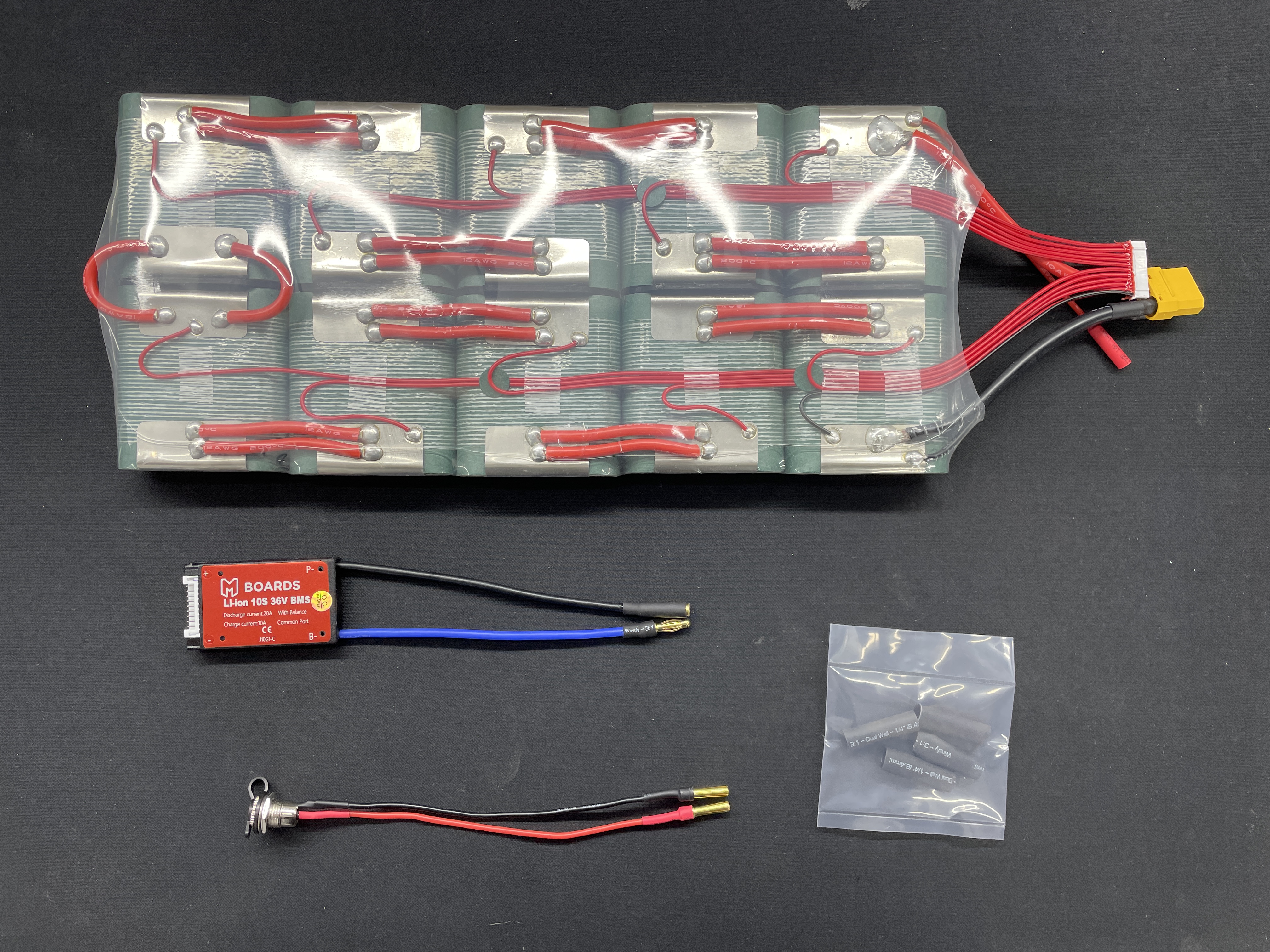 Installing The BMS:
For anyone who needs/wants the wiring diagram... Here it is: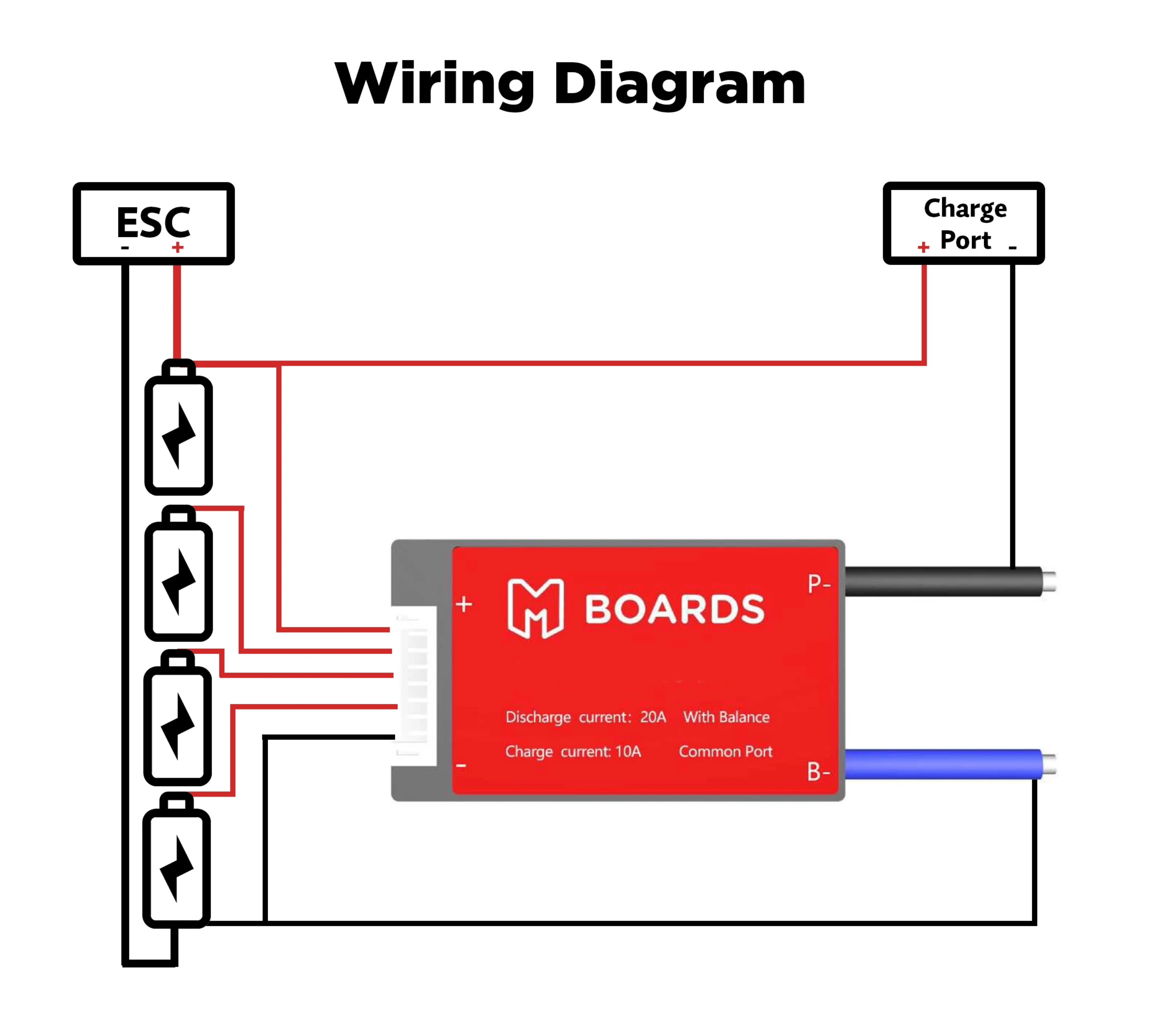 Installing the Balance Leads:
1st connect the white JST connector to the BMS. It fits pretty snug so it may require some pressure. But don't force it! We don't want bent pins.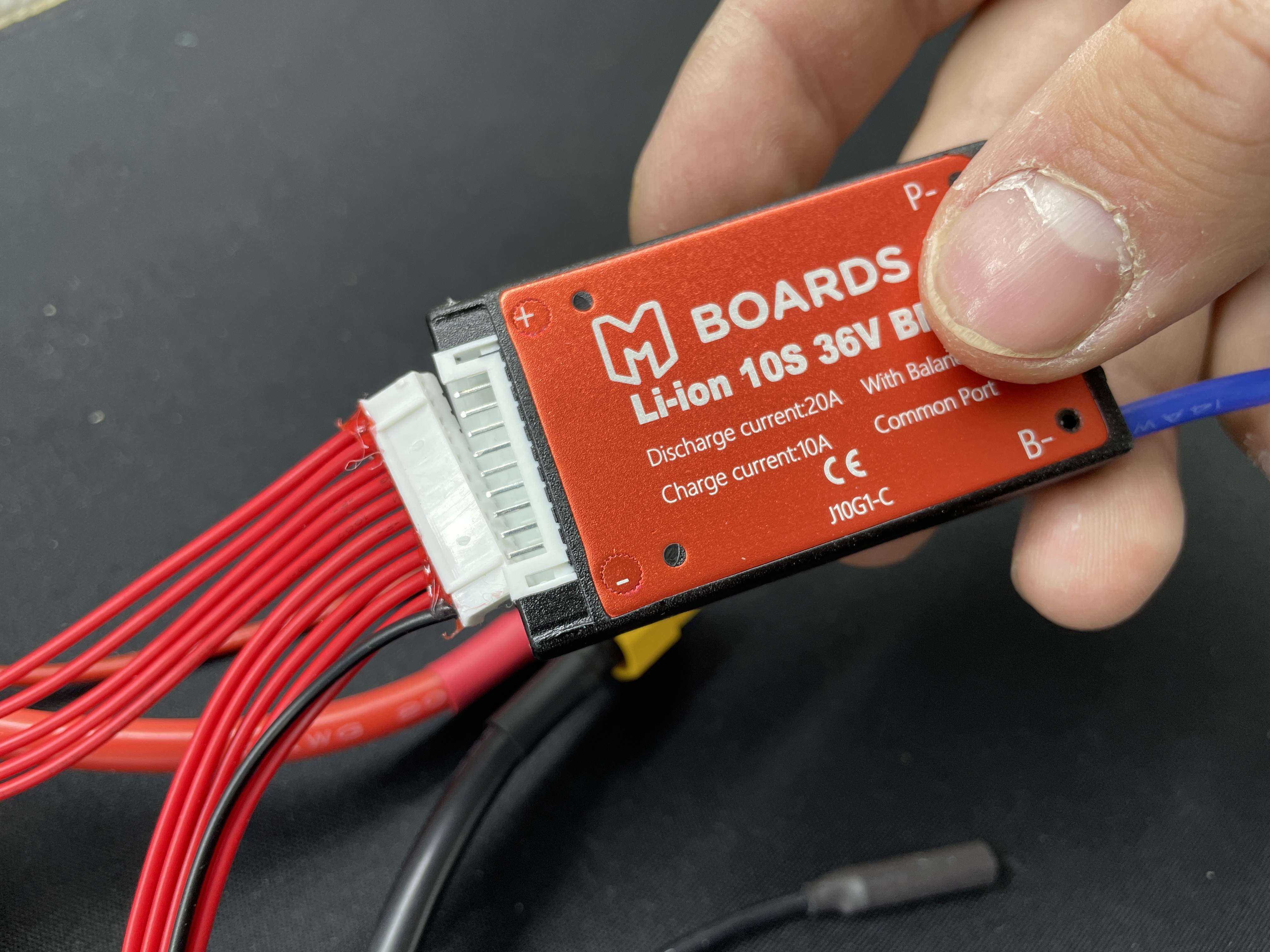 Installing the B-:
Next connect the blue wire from the BMS to the Black wire from your battery.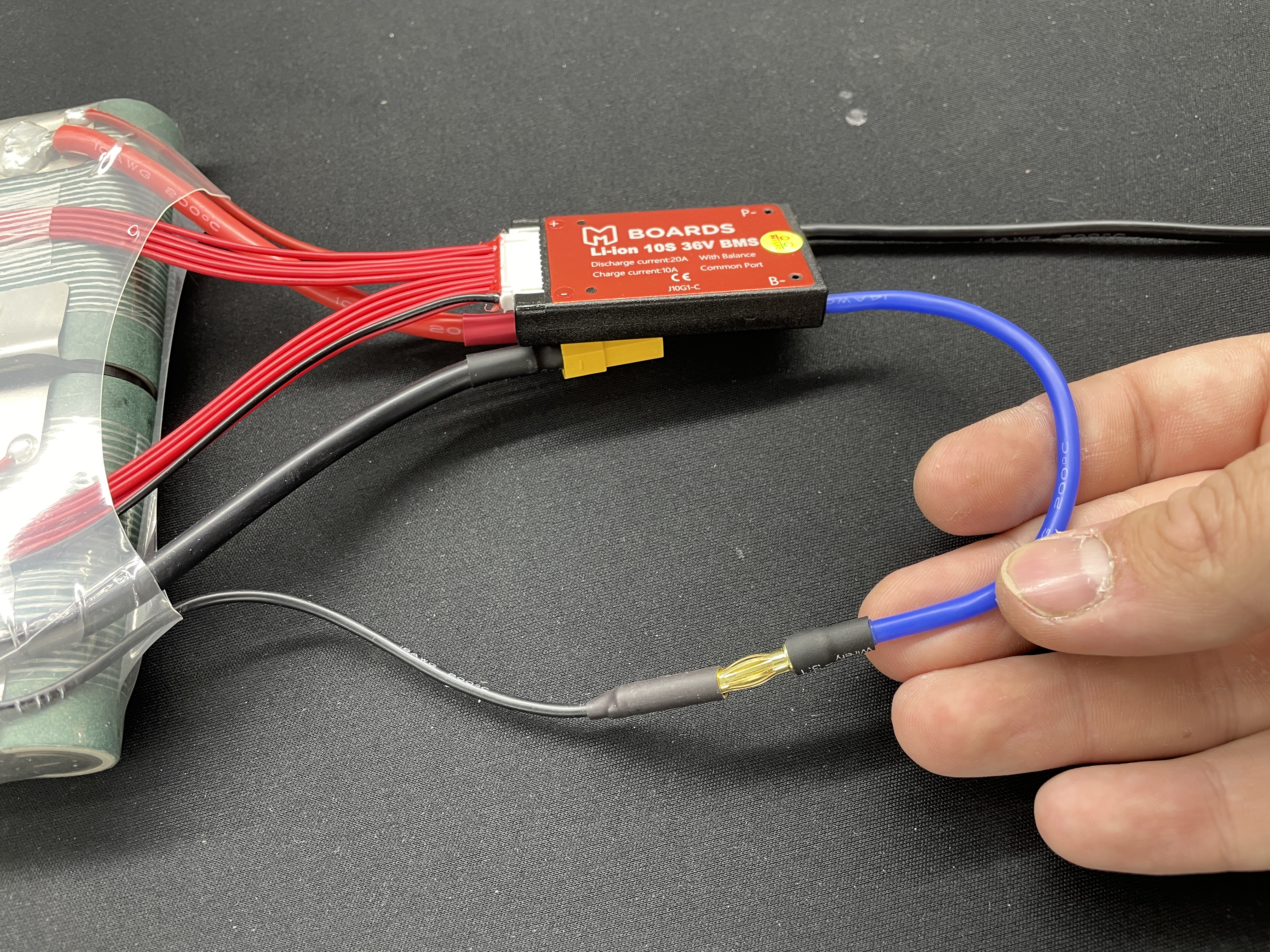 Installing the Charge Port:
This step is pretty simple! Red to Red and Black to Black.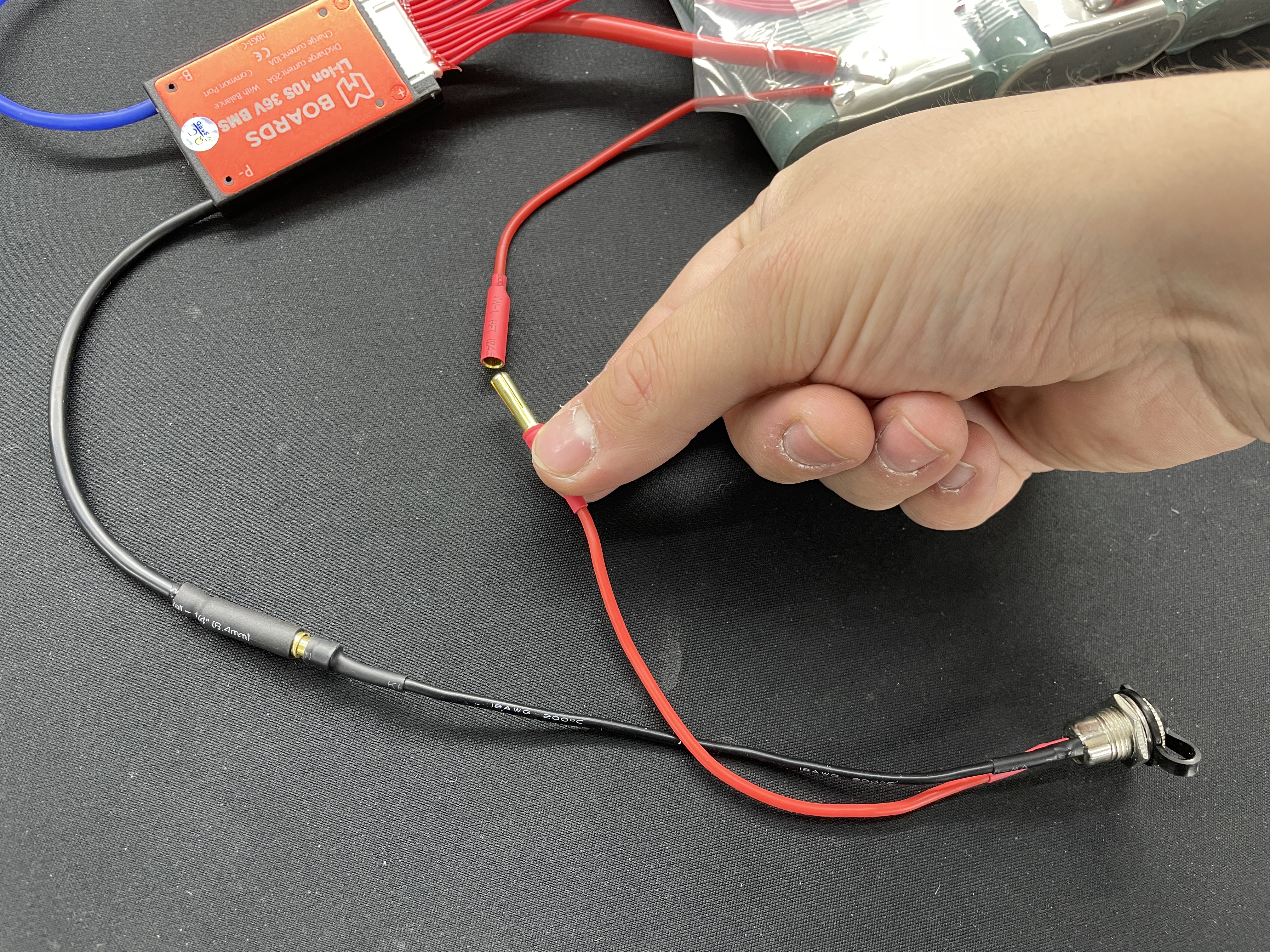 DON'T FORGET
There are 4 piece of Shrink Tubing included with your battery pack.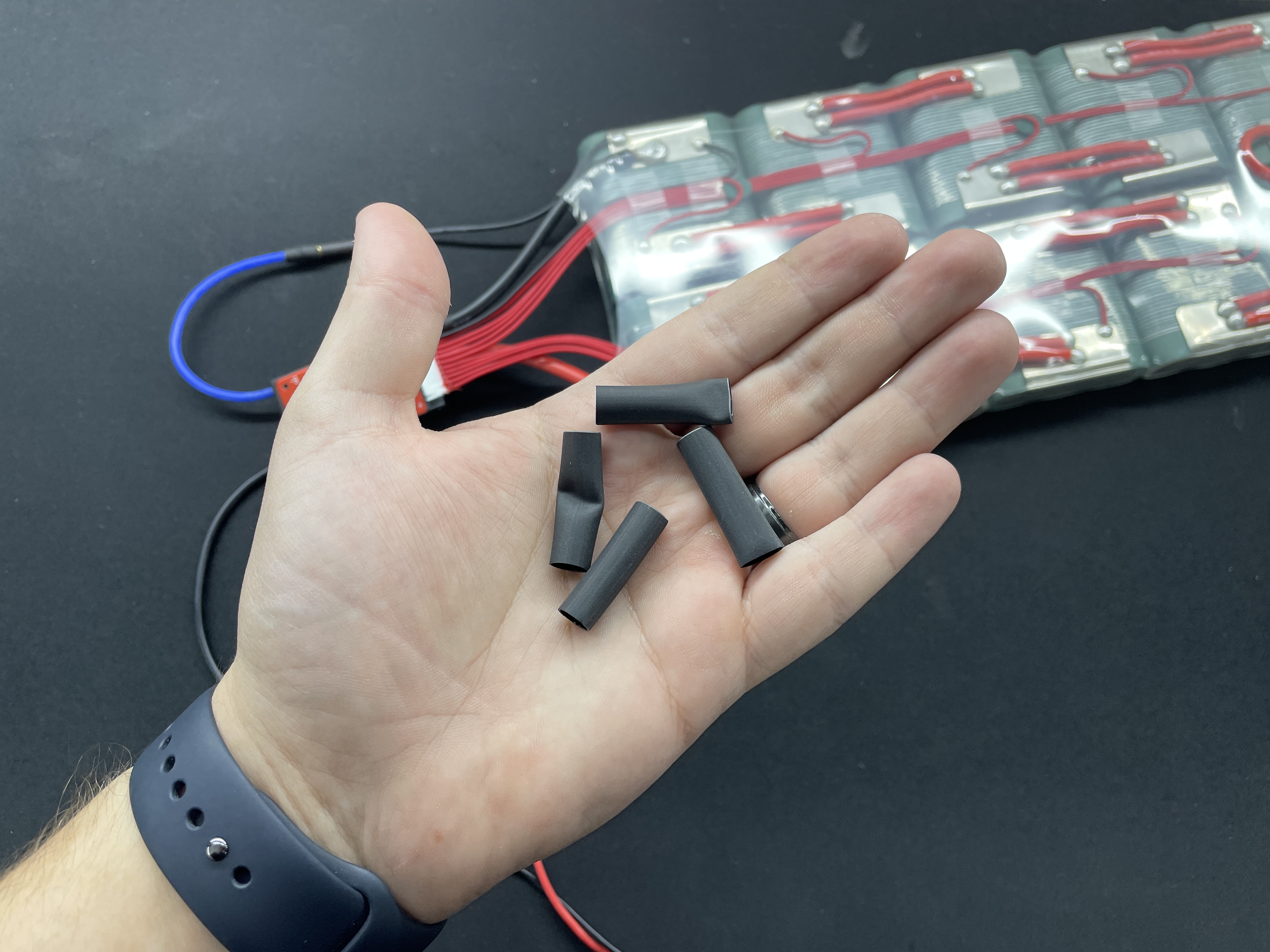 Be sure to reinforce all 4 of these connections with the shrink tubing. You definitely do not want any loose cables. Loose cables can cause shorts that can lead to fires... Let's just skip the fire...
USE THE HEAT SHRINK!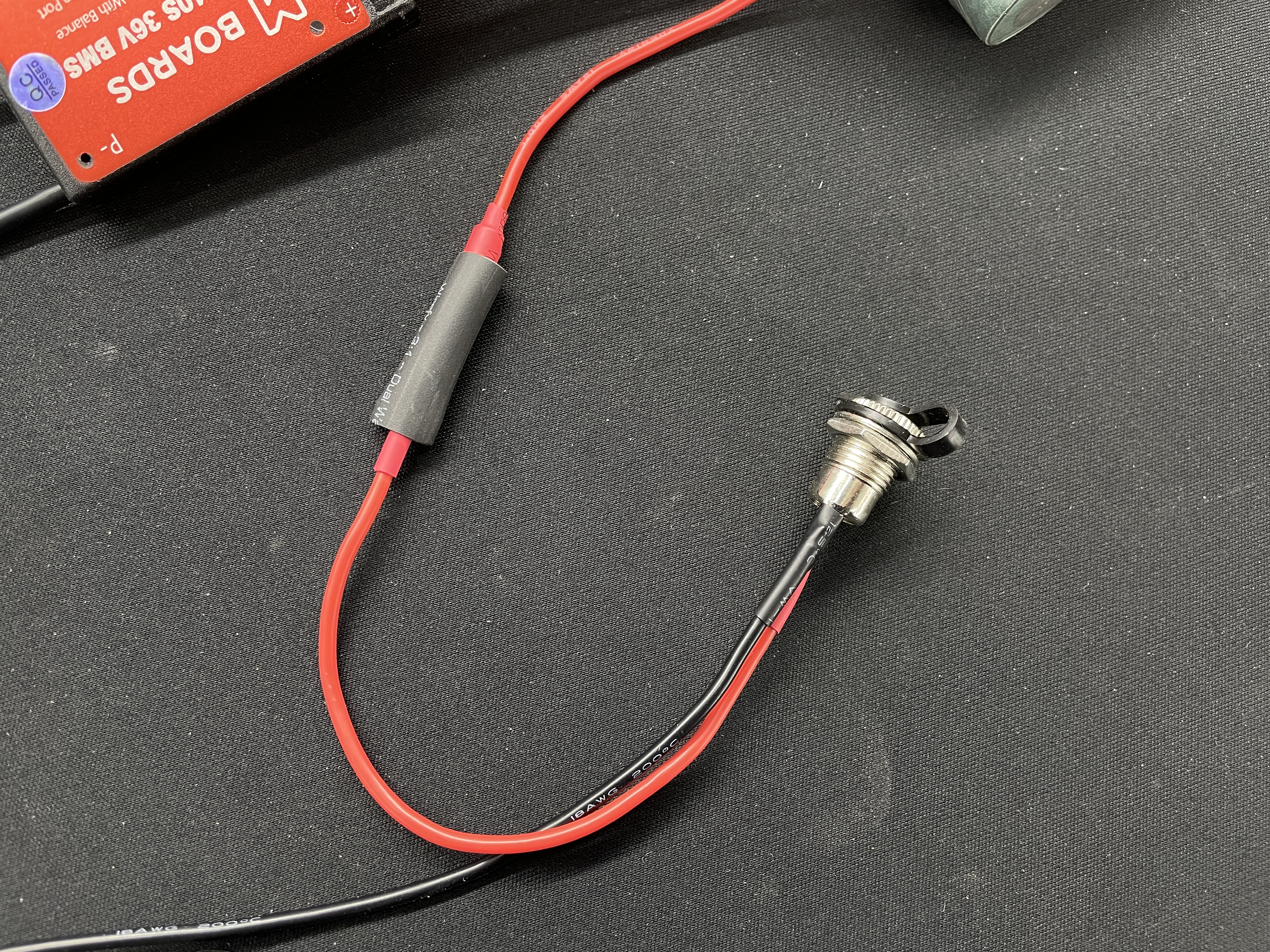 Remember to break out the heat gun and actually SHRINK the shrink tubing. Make sure these connections aren't going to come loose!
If you have any other questions please feel free to reach out to our support team:
support@mboards.co